Celebrating Partnerships on National Indigenous Peoples Day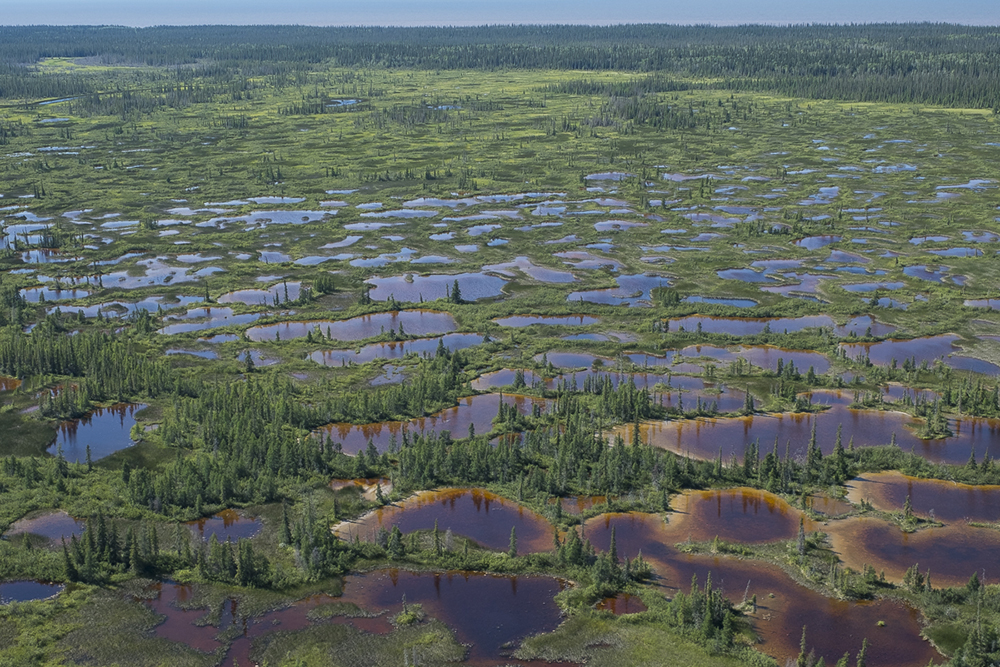 June 21, 2020 – Yellowknife, NWT: Every year, June 21 marks the Summer Solstice—a meaningful time for many cultures worldwide. It is also recognized in Canada as National Indigenous Peoples Day. Ducks Unlimited Canada (DUC) acknowledges that a single day is not sufficient to recognize First Nation, Métis and Inuit members and their contributions to our country. But we believe it is an important date to celebrate the diverse cultures and outstanding achievements of Indigenous peoples.
More than ever, DUC understands that we must work harder to better understand the matters, challenges, and concerns facing Indigenous peoples in Canada. We respectfully seek to learn and help where we can.  
We seek to expand our relationships with Indigenous governments, communities, and members. We will continue to support Indigenous peoples and guardians programs in their efforts to conserve and protect their traditional territories. And we hope that we can continue to build linkages so that we may collaborate to achieve future shared conservation goals.   
"Guardians are the eyes and ears on the land and water. They take the lead in the gathering of information," says Kevin Smith, Manager of DUC's National Boreal Program. "DUC can then provide them with additional information from our research and inventory work. Working together within an ethical space enhances this knowledge-gathering process." 
This collaborative approach enables communities to draw on all of the available information, encouraging meaningful conversations and helping to drive decision-making. "For Canada to meet land protection commitments, it's crucial that Indigenous communities are not only involved in conservation and protection efforts, but that they are the leaders and decision-makers in this process. We support them in the self-determination of their lands", says Smith. 
Smith references the biodiversity goals and targets Canada has committed to, which are to protect 17 percent of its lands and waters by 2020, and 30 percent by 2030. " Understanding the role wetlands play in mitigating the impacts of climate change should be a foundation of this work. Together with Indigenous communities, we can identify areas with strong potential to serve as climate-change refugia. This way, we help ensure biodiversity protection efforts are as effective as possible," says Barrett Lenoir, DUC Manager for the NWT. "Indigenous people and regions are instrumental in these ventures."
Today, we want to humbly express our gratitude and admiration for the critical work Indigenous peoples are undertaking to advance conservation efforts. We value our partnerships and connections with Indigenous communities and regions across the country. We hope to continue to work together to achieve a bright future for the environment and all people. 
DUC extends our best wishes to the Indigenous communities across Canada in recognition of National Indigenous Peoples Day on June 21, 2020.  
-30- 
Ducks Unlimited Canada (DUC) is the leader in wetland conservation. A registered charity, DUC partners with government, Indigenous peoples, industry, non-profit organizations and landowners to conserve wetlands that are critical to waterfowl, wildlife and the environment. www.ducks.ca  
National Indigenous Peoples Day on June 21 is a day for all Canadians to recognize and celebrate the unique heritage, diverse cultures and outstanding contributions of First Nations, Inuit and Métis peoples.  
---
Follow @DUCboreal on Instagram, Facebook, and Twitter.
For all inquiries, contact:
Barrett Lenoir
Manager, NWT
Ducks Unlimited Canada  
b_lenoir@ducks.ca