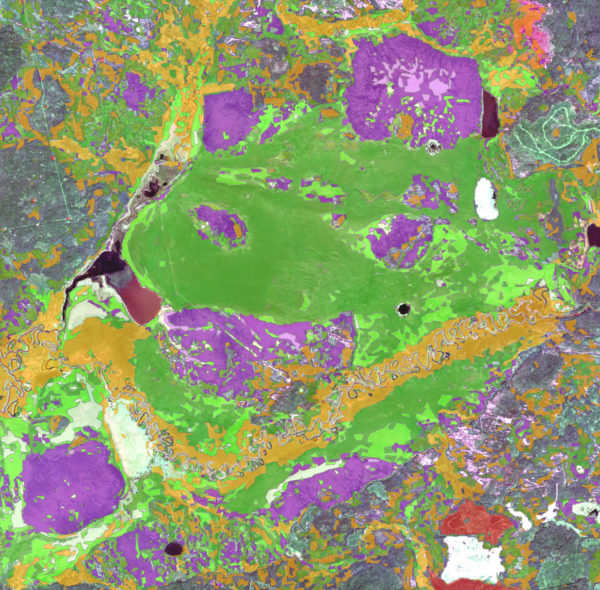 Product
Wetland Inventory Mapping - Enhanced Wetland Classification
DUC is leading the effort to provide detailed and accurate wetland maps for large areas of the western boreal forest. To date, nearly 200 million acres (80 million hectares) of wetlands have been mapped using our remote sensing standards throughout the boreal in British Columbia, Alberta, Saskatchewan and Manitoba. It's anticipated that another 300 million acres (120 million hectares) will be mapped in the coming years in the Northwest Territories, Manitoba and Saskatchewan.
The Enhanced Wetland Classification inventory is based on satellite imagery, field data and supplementary information collected for each project area. Our classification model is completed based on spectral signatures that use object-based supervised classification methods. The final product is a 30-metre resolution raster dataset that highlights the 19 boreal plains wetland classes along with additional land cover classes, like uplands and anthropogenic. For processing specifics, please see our EWC Field Guide.
The Enhanced Wetland Classification effort is a collaboration with several international, national, provincial and territorial agencies, industries and associations.
Learn more about EWC wetland inventory mapping