DUC and Forest Industry Unite Around Wetland Stewardship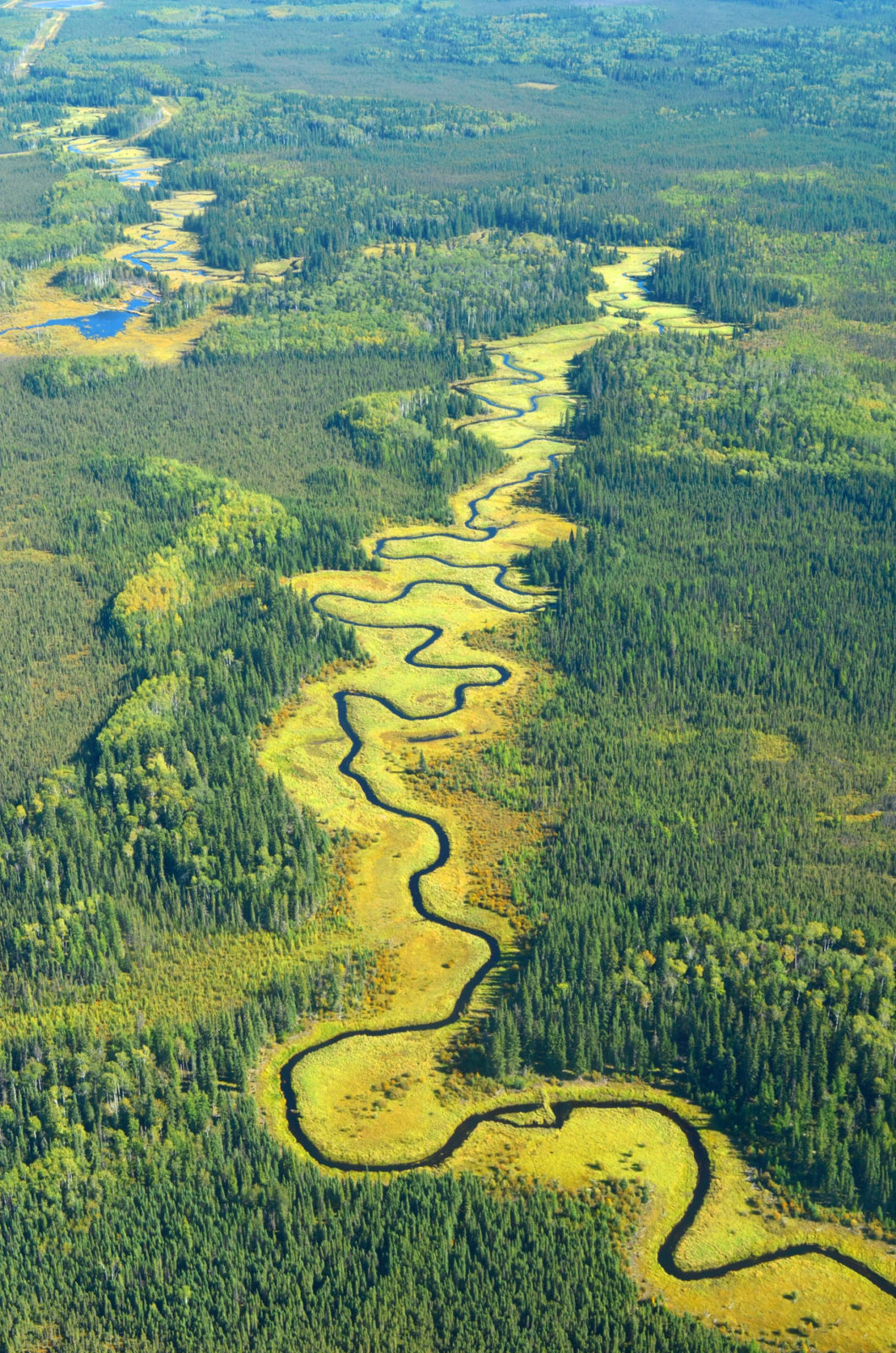 Many hands make light work. And when it comes to conservation in the boreal forest, many hands make positive change happen. With numerous stakeholders whose lives and livelihoods rely on the forest, the transformational power of collaboration is enormous.
That's why DUC and the forest sector are teaming up to find new ways of sharing resources, advancing wetland and waterfowl conservation knowledge and sharing the responsibility of caring for the land they all depend on.
The Forest Management and Wetland Stewardship Initiative is a visionary approach. It calls for a coalition of partners to come together under a three-year collaborative agreement.
The initiative supports projects that advance sustainable forest management and the collective stewardship of wetlands and waterfowl habitat they are responsible for managing within the boreal region.
Partners in the three-year initiative include Alberta-Pacific Forest Industries Inc., Canfor, Millar Western Forest Products Ltd., Tolko Industries Ltd., West Fraser, Weyerhaeuser Company and the Forest Products Association of Canada (FPAC).
The coalition will work with DUC to establish guiding principles to conserve wetlands and waterfowl in forest management planning and operations and to develop associated best management practices that complement forest certification programs. DUC's expertise, science-based solutions and conservation products including wetland mapping will guide and inform these activities.
"We are pleased to work with this important industry sector to strengthen wetland stewardship in this region," said Kevin Smith, DUC national boreal programs manager. "By taking an innovative and collaborative approach, we will be able to achieve shared goals for a landscape that supports both a healthy economy and abundant wildlife habitat."
In a challenging economy, organizations have to think carefully about how to advance their commitment to environmental performance and achieve their goals with limited resources. By working together with DUC and sector partners through the Forest Management and Wetland Stewardship Initiative, forestry companies can do more with less. They can do it faster and with greater impact.
The idea to leverage multiple resources that resulted in this initiative came from Weyerhaeuser's Wendy Crosina. Weyerhaeuser has been a strong supporter of DUC since 2005 and has taken a lead role in advancing sustainable forestry and best management practices across Canada.
"When it comes to forest stewardship and conservation of wetlands in the boreal forest, working together in these collaborative partnerships makes it easier to find win-win solutions" said Crosina, Weyerhaeuser's Canadian forest stewardship manager.