Alberta Wetland Classification System Field Guide
Publication Type: Guidebook
Date: May 11, 2021.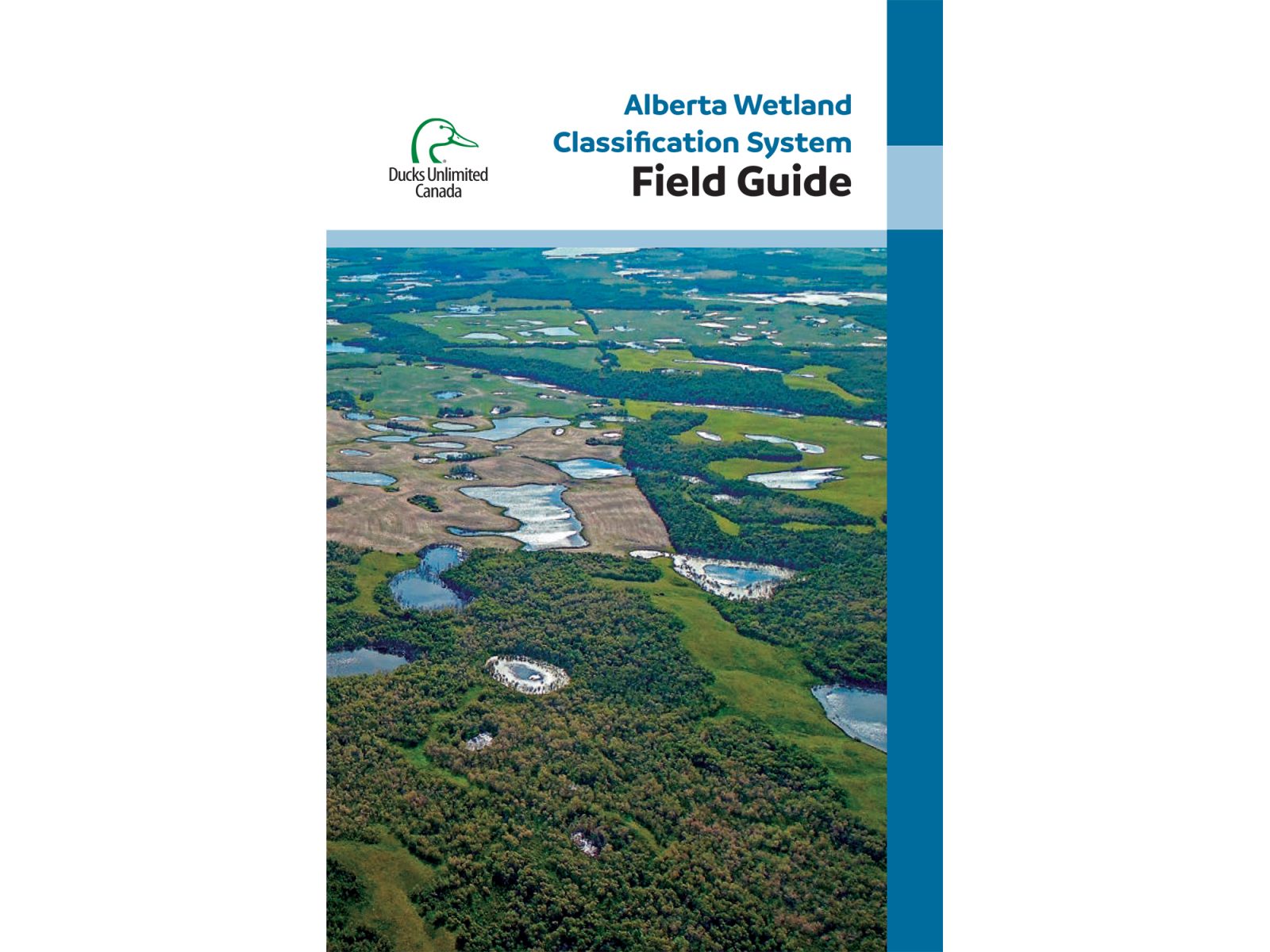 What is it?
A visual, plain-language field guide for identifying and classifying wetlands based on the Alberta Wetland Classification System (AWCS).
This Field Guide includes:
A vegetation-based classification decision key to identify wetland classes, forms and types.

Detailed fact sheets on each wetland.

A vegetation identification section featuring common wetland plant species.
Who is it for?
This guide is intended for anyone interested in identifying and classifying wetlands in Alberta, and especially people whose decisions or actions impact wetlands or their functions (e.g. industry practitioners, landowners, government, Indigenous communities, etc.), though the guide can be used by anyone keen to learn more about wetlands.
Support
Funding and support for this project was provided by Alberta Innovates' Water Innovation Program, Alberta North American Waterfowl Management Plan Partnership, Prairie Habitat Joint Venture and Ducks Unlimited Canada.
Please note that there are some changes, such as the addition of saline fens, which have been incorporated into this guidebook and are anticipated in future updates of the AWCS.
Contact Us
For more information about this project and how you can participate, please contact the project lead:
Kristyn Mayner
Wetland Stewardship Specialist
Ducks Unlimited Canada
k_mayner@ducks.ca