From the NWT: Why Partnerships Are Important on World Water Day
By: Barrett Lenoir
Yellowknife, NWT
March 22, 2018
---
Why Ducks Unlimited Canada advocates for collaborative approaches to water security in NWT
Freshwater is fundamental to life. Healthy wetlands are critical to our supply of clean and abundant freshwater. Water and wetlands are essential to the social, cultural and economic wellbeing of people, particularly the residents of the Northwest Territories (NWT).  The rivers, lakes, streams and ponds of the NWT are fundamental to northern life and traditional Indigenous cultures.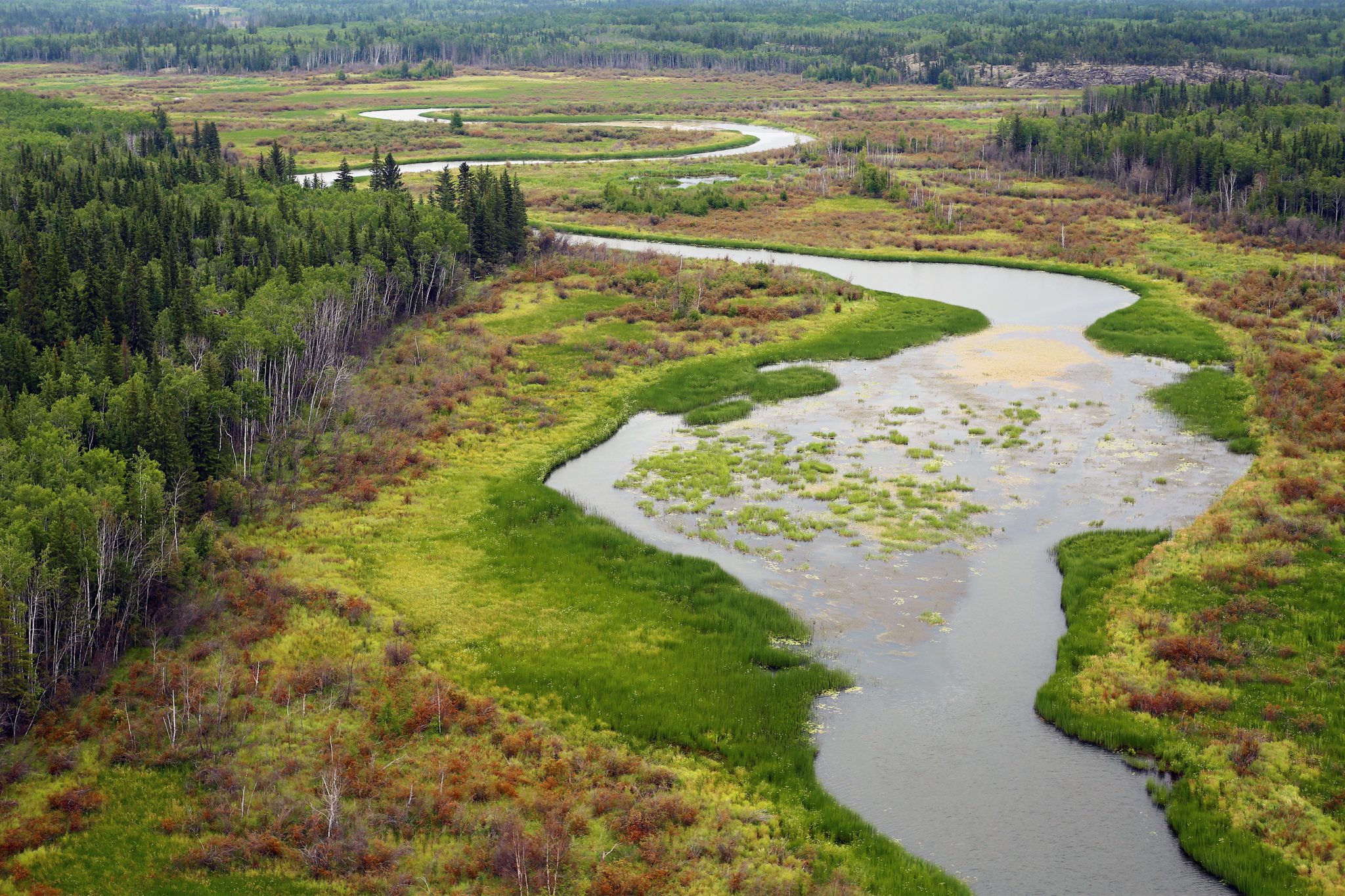 On March 22, 2018, World Water Day, Ducks Unlimited Canada (DUC) is proud to conserve the amazing ecosystems that help maintain our water: wetlands. For 80 years, DUC has relied on partnerships all over Canada to safeguard wetlands.
Collaborative partnerships are the cornerstone of DUC's work in Canada's boreal and elsewhere. The boreal forest is vast, mostly publicly-owned, and has many users and stakeholders. It needs a collaborative approach to conservation. I believe that without partnerships, wetland conservation in the boreal would be challenging. In the NWT, Ducks Unlimited has partnered with Indigenous governments, communities, regional organizations, governments, environmental groups and industry to carry out wetland conservation programs.
The vision and goals of DUC complement other conservation initiatives in the NWT and set out objectives for collaborative wetland conservation; guiding principles, approaches and keys to success define our path to strengthen water stewardship practices.
DUC's work on the landscape is creating positive effects here in the Northwest Territories. Our participation in protected areas management in Canada's boreal region is providing waterfowl and wildlife with habitat while actively holding rainwater and snowmelt, filtering pollutants, storing carbon, replenishing groundwater, and reducing the impact of floods and erosion. DUC also supports healthy northern economies through implementation of best management practices, sustainable land use and planning where industrial efforts occur.
World Water day is particularly timely given the NWT government's leadership and commitment to their water stewardship strategy and with the pending improvements of the Water's Act. In my experience, it is evident that the NWT residents cherish our wetlands and are willing to work together to make the best possible decisions for our water systems.
Learn how partnering with DUC can help you achieve your boreal wetland conservation goals.
---
About the author: Barrett Lenoir is the NWT manager for DUC. Barrett, more commonly known to his peers as "Sonny", is passionate about Aboriginal rights, cultures/traditions and their direct linkages to the environment. After moving to Yellowknife from Fort Simpson, he began working in the fast-paced, partisan setting of northern Aboriginal politics with the Dene National Office of the Dene Nation and Assembly of First Nations where he worked for over 15 years in an executive role. Sonny is a status Dene First Nation member of the Liidlii Kue First Nation in the Dehcho region of the Northwest Territories. He will always call the NWT home!