Boreal Forest Gets Unprecedented Conservation Agreement:
An 18-year partnership delivers unique approach to wetland conservation in Manitoba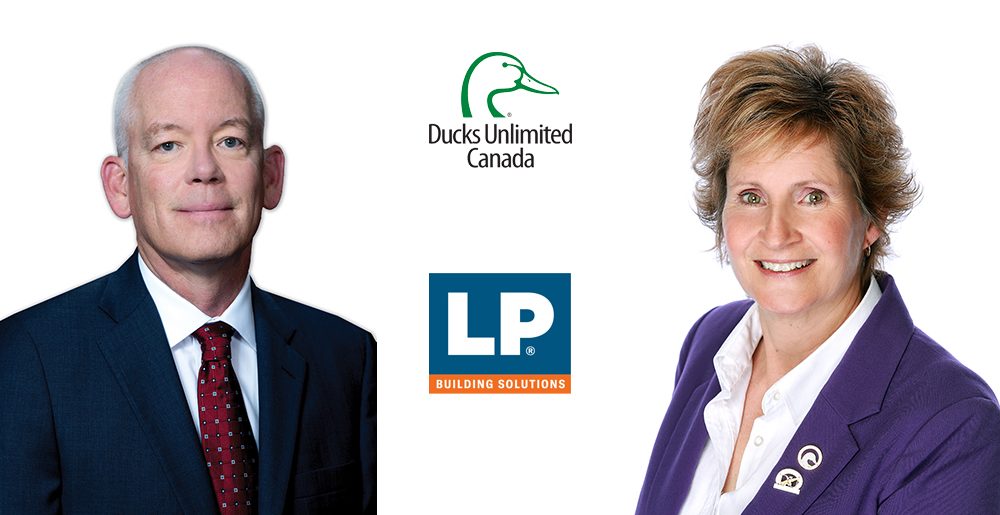 Left: Brad Southern, CEO LP Building Solutions ©LP; Right: Karla Guyn, CEO Ducks Unlimited Canada ©DUC
January 21, 2020
---
"Ducks Unlimited Canada's (DUC) more than 80-year history has been written by progressive and innovative people who believe in the importance of wetlands and other natural spaces. By partnering with those who share our passions, and who possess unique perspectives on how to deliver conservation solutions on the landscapes we share, DUC can make the greatest positive impact on the wildlife and wild places at the heart of our work." – Karla Guyn, CEO, Ducks Unlimited Canada
The Boreal Forest
Canada's boreal forest contains important nesting, rearing, molting, staging and migration habitat for waterfowl. Twenty-three species and nearly 30% of breeding season waterfowl counted in North America are found in the western boreal forest. Upwards of 80% of the continent's waterfowl use this region during molting and migration periods, including between 25% and 40% of the world's tundra and trumpeter swans. Functional forest ecosystems are thus vital for waterfowl and wetland conservation.
Climate, forest, water, and people are the four elemental components that make up the fabric of forest ecosystems. Wetlands and forest management activities intersect in several ways. For example, wetlands can affect road construction and maintenance costs, worker and public safety. Forest management activities have the potential to affect wetland quality, wetland quantity, and wetland/watershed hydrology across the landscape.
Partnerships
With a 1.3-billion-acre region to conserve spanning from the Yukon's northwest border to Labrador, Canada's boreal forest is our national treasure. But we can't do it alone! Ducks Unlimited Canada (DUC) and LP Building Solutions (LP) have worked together in Manitoba's boreal forest for 18 years. Since 2001, we have partnered to inventory more than 6.2 million acres of waterfowl supporting habitat in the area. That's an area larger than the state of Vermont and about half the size of Nova Scotia.
Now, DUC and LP are taking their partnership to unprecedented heights with a one-of-a-kind stewardship agreement and report that demonstrates a shared commitment to wetland stewardship in Manitoba's boreal forest. Through planning and operational wetland best management practices, the partnership is working proactively to support those 6.2 million acres of boreal wetlands in a way that is both sustainable and maintains the ecosystem integrity of the habitat.
Stewards of the Forest
LP is an international engineered wood products company that is certified to Sustainable Forestry Initiative®(SFI®) Standards and has managed forestlands in Manitoba's boreal forest since 1996. LP's commitment to being good stewards of the forest led them to actively seek a partnership with DUC in 2001. As part of the new stewardship agreement, LP will continue to implement planning and operational wetland best management practices (BMP) on the 6.2 million acres of Manitoba-based boreal forest the company operates in and will modify their approach annually based on new applicable science.
"Together we have mapped over 6.2 million acres of boreal forest in Manitoba, surveyed thousands of wetlands for waterfowl, spent countless hours learning from each other about wetlands and forest operations, designed road crossings that allow wetlands to function properly, published a widely used, first-of-its kind boreal wetland field guide, and developed a new method for measuring carbon in wetlands." –  Brad Southern, CEO, LP Building Solutions
Tools and Best Management Practices
Since the partnership's conception in 2001, LP and DUC have developed numerous tools which benefit wetland conservation, including a novel method of estimating carbon stores in boreal wetlands. Using this method, 250 million tonnes of organic carbon is estimated to be held in the soil layer contained within the wetlands of Forest Management License Area (FML) #3, located 220 km northwest of Winnipeg. This accounted for 75% of the carbon across the combined upland-wetland landscape of the project area. Determining the carbon storage capacity of a wetland is critical to understanding its role in mitigating global climate change. This information can also drive habitat management decisions on habitat conservation, a significant component during forest management planning and operational processes.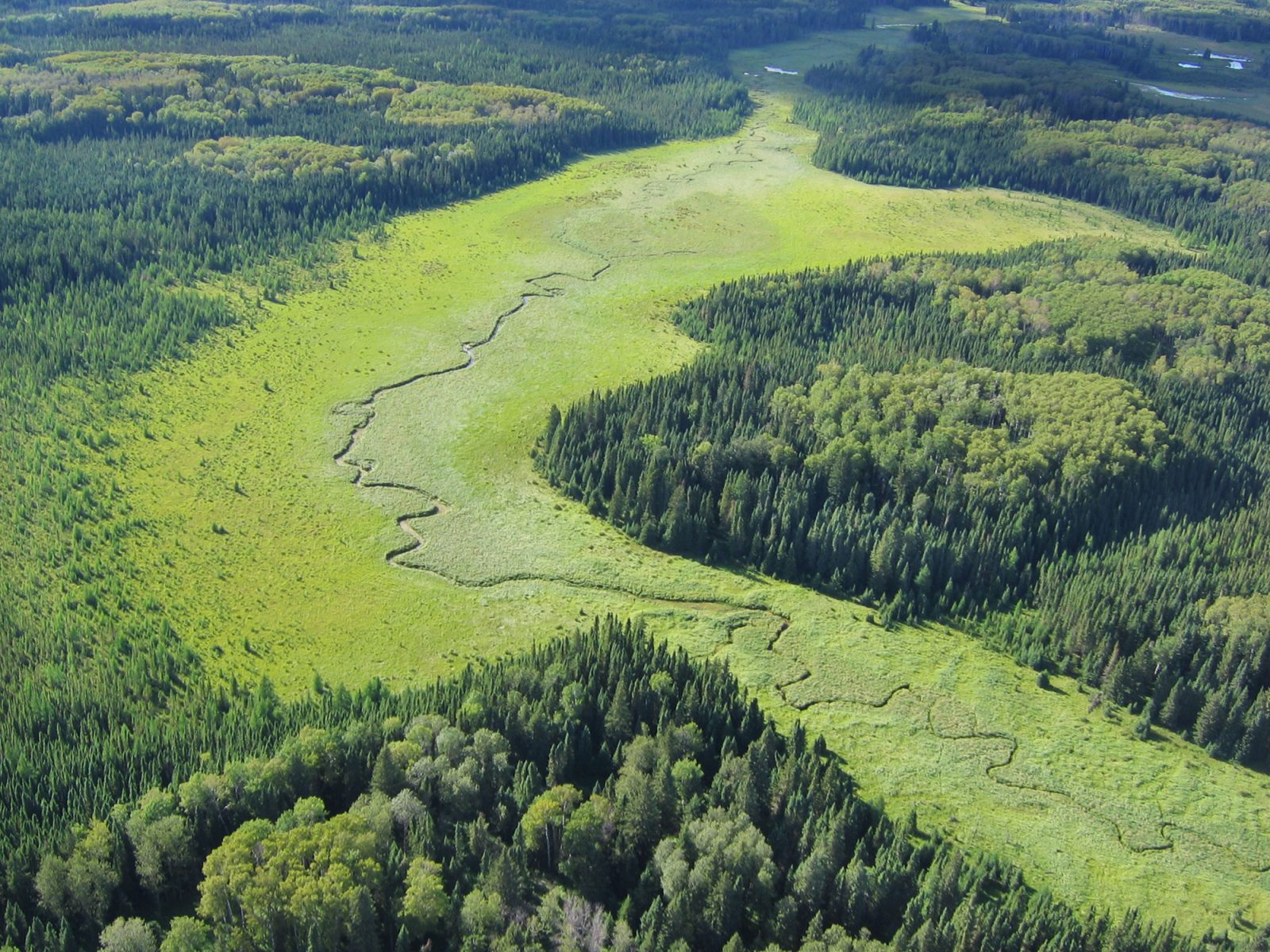 A lush green wetland complex in Manitoba is part of Forest Management License Area #3 (Swan Valley) managed by LP. Wetlands like these are incorporated into forest management planning. DUC and LP work together to find ways to continue operating in the boreal forest while helping conserve wetlands and waterfowl. ©DUC
This exploration of finding new ways to improve forest management and planning operations has led to the development of many products aimed at making those BMPs accessible to other organizations.
From 2011-2014, along with Spruce Products Limited, Weyerhaeuser Company and FP Innovations, DUC and LP created a handbook entitled Operational Guide for Forest Road Wetland Crossings: Learning from Field Trials in the Boreal Plains Ecozone of Manitoba and Saskatchewan. This handbook delivered on a suite of BMPs suitable for minimizing the adverse effects of forest access roads by building them in a way that promotes hydrologic processes and doesn't impede wetland integrity. These BMPs meet operational and safety requirements and provide the development of new construction techniques where applicable. The guide discusses everything from wetland hydrology to suggested construction tips on culvert diameter, geotextile placement for wetland crossings, etc.
In 18 years of collaboration, the wetland inventories developed by LP and DUC have been used to map waterfowl density distribution and complete countless waterfowl surveys. Additionally, since 2001 LP and DUC have developed new best management practices and published a number of reports and research papers and conducted more than twenty training sessions for employees and contractors to transfer that knowledge effectively. The partnership between LP and DUC is driving innovation in wetland and waterfowl conservation as we continue to advance methods of operating in the boreal forest sustainably.
About Ducks Unlimited Canada
With a conservation community more than 120,000 supporters strong, Ducks Unlimited Canada (DUC) is the leader in wetland conservation. A registered charity, DUC partners with government, industry, non-profit organizations, and landowners to conserve wetlands that are critical to waterfowl, wildlife and the environment. The areas DUC conserves contribute to many ecosystem services, including carbon capture, water purification, erosion prevention, waste filtration, and biodiversity. The total value of these services associated with the 6.4 million acres under DUC's care is estimated at $5 billion per annum.

Learn more at ducks.ca and boreal.ducks.ca.
Follow DUC's National Boreal Program on Facebook, Twitter, and Instagram: @DUCboreal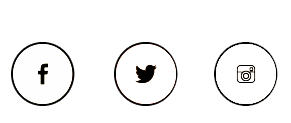 For all inquiries, contact:
Franki Alo, Communications Specialist – Boreal Program
Ducks Unlimited Canada
f_alo@ducks.ca
(780) 930-1269